Industry Insider Finally Reveals Where to Find Chinese Suppliers in New Tell-All Book!

Do you ever dream of importing your own products from China? And making HUGE Profits working from home selling on Amazon or eBay?
There's nothing worse than watching other people less intelligent than you, making thousands of dollars running their own highly successful online business, while you're stuck having to work in a job, and never seeing any results for all your hard work.
And to make matters worse, as your bills start piling up, your wife is always asking you when your new importing business is finally going to get off the ground. You can see the doubt in her eyes and you can tell from the tone of her voice that her patience is wearing thin. And…
You end up feeling resentful and frustrated because you're trying to figure out everything on your own, and nothing you do seems to get your dream business off the ground. The truth is…
Until now, the only way to learn the real secrets to sourcing new products and finding Chinese manufacturers to begin your own importing business, was to attend a fancy 'importing from China' seminar, or buy one of their 'importing from China' home study courses.
However the big problem with both of these options is that they are ridiculously expensive, with many courses and seminars costing between $2,000 and $10,000.
If you're just starting out and you aren't making any money yet, handing over this kind of cash is just not an option.
And… that is why I'm so excited to share with you my brand new book. It's called "Attending the Canton Fair".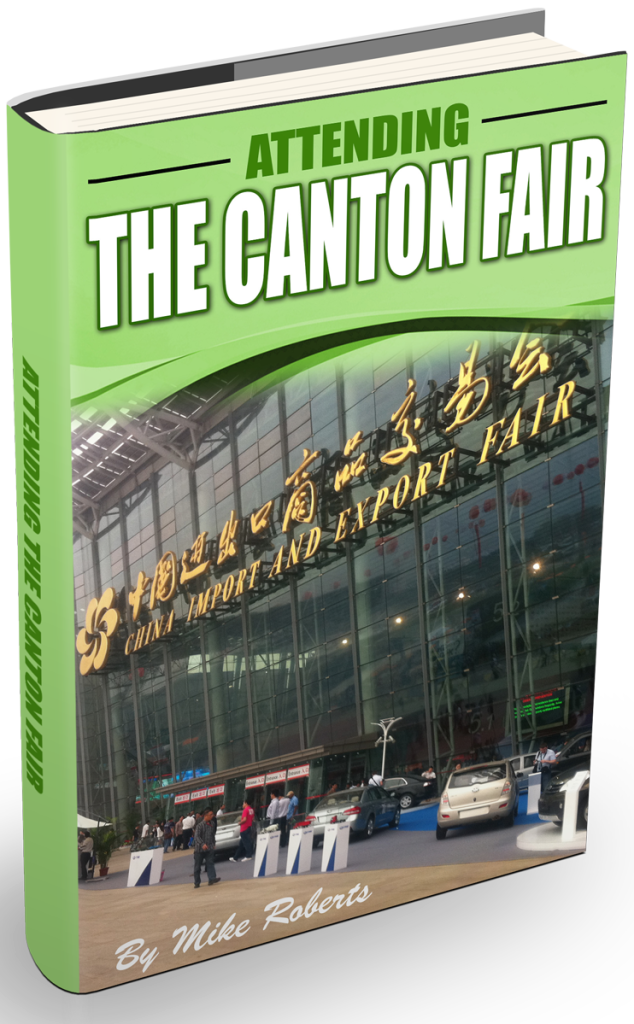 The Canton Fair is by far the biggest exhibition of Chinese manufacturers and exporters all under the one roof, who come together twice a year to display their products and services to attract new business from international buyers.
Hi, my name is Mike Roberts. Over the last ten years, I've personally attended the Canton Fair a number of times as a buyer for a large wholesale company here in Australia.
In my new tell-all book "Attending the Canton Fair", I break it down for you super simple, and show you step-by-step how you too can attend one of the largest Import/Export Trade Fairs in the world.
Unlike all the other importing gurus who expect you to have a big bag of cash to get started, "Attending the Canton Fair" will show YOU exactly how to get to China and meet suppliers and manufacturers in person, and do it by spending as little money as possible.
Here's what you'll discover when you grab your copy today:
Where exactly you need to go in China
What you need to take with you
Where to find the cheapest hotels
How to get to and from the Fair Complex from your hotel
How to register to gain entry to the Fair
Hiring an interpreter
Plus much more…

The response so far to my book "Attending the Canton Fair" has been way beyond my expectations. Here's what other people are saying about my e-book:
"Attending the Canton Fair was full of helpful advice and information I had not even thought of to make my trip an easy and enjoyable one. Thank You Mike."
Nikki May
"This is a must read book for anyone thinking of travelling to China, let alone the Canton Fair."
Gary Calleja
"Thanks Mike for such a practical how-to guide for getting to the Canton Fair. I had been putting off going to China for so long, but your book made it so easy!"
Tara Denny
Now you might be wondering how much you'll need to invest in order to grab your copy of "Attending the Canton Fair."
And that's a fair question since many people have spent well over $5,000 attending seminars that only give you a fraction of the information contained in this book.
The reason I wrote "Attending the Canton Fair" is to help people who want to get started importing from China the easy way, but just can't afford to attend one of those outrageously expensive seminars.
So let's just make this a no-brainer decision for you Okay?
If you grab your copy of "Attending the Canton Fair" right now, you can get it for a special one-time investment of only $97.
Only $97

However, I also want to add value to your new importing venture, so I'm going to include some very special bonuses:
FREE Bonus Number 1 "100 Hot Products Report"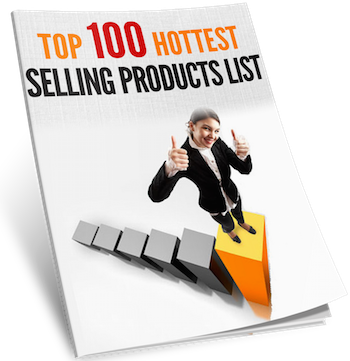 For those that take action today, I will also include my "100 Hot Products Report" so straight away you can see exactly the top selling products that are in demand right now. Imagine how much time and effort you will save by not having to waste time researching which products are outselling everything else. You will know at a glance where to immediately focus your efforts so you only import products you know will make you money.
How would you like to start selling these Hot products right now? Yes that's right… Now! I'm talking about before you have even set foot on Chinese soil and have met with suppliers?
FREE Bonus Number 2 "My HOT list of 24 Dropshipping/Wholesale Websites"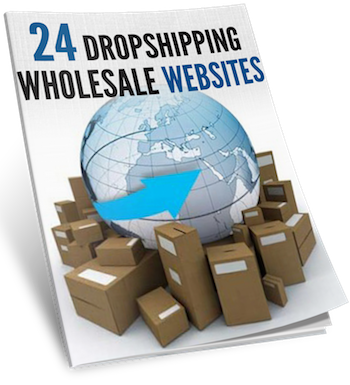 As another added bonus, I will also give you "The Hot List of 24 Drop Shipping/Wholesale Websites", so you can immediately start advertising products for sale right now,
Rather than waiting until you physically have stock on hand to sell, you can start advertising products (which you don't have), and when you make a sale, you simply pass your customer's order and shipment details to the wholesaler, who then dispatches the goods for you. It's that easy!
You might be thinking… Why don't I just do drop shipping instead of finding suppliers in China? The honest answer is, you will never make huge profits drop shipping. The real money is made by going to China, meeting suppliers and SELLING YOUR OWN PRODUCTS.
However, this is still an important step because it enables you to verify which products are going to sell and are in high demand. By making real sales first, by selling other people's products, you can see exactly the size of the demand well before purchasing any of your own stock.
Armed with this knowledge, your trip to the Canton Fair will be so much more productive, because you will know which suppliers you need to target first.

Our 60 Day 100% Money Back Guarantee
When you purchase "Attending the Canton Fair", you also wear none of the risk. This book comes with my Unconditional, 60 Day Money Back Guarantee. This is how confident I am in the quality of information I have provided for you in this book.
So what are you waiting for? Download your copy right now!
And if you don't agree that it's the most comprehensive, step-by-step guide to give YOU the confidence to travel to China YOURSELF and meet product suppliers and manufacturers in person,
OR
You don't feel I have saved you at least 10 times what you pay for this book by sharing with you the money saving tips and tricks I've learned from my own personal experience attending The Canton Fair, just send me an email and I'll refund your money immediately. No questions, no hassles.
Only $97

If you're serious about starting an importing business and generating a real income for you and your family, you need to take action today, get in the game, and Go to The Canton Fair. It's that simple!
Let me summarize this amazing offer for you once more. You will receive your very own copy of:
"Attending The Canton Fair", full of essential tips on how to get to China's largest Import/Export Trade Fair, where you will meet product manufacturers and suppliers so you can import your own products and finally start making real money.
You will also receive, absolutely FREE, my Hot 100 Products List of the top selling products that are in demand right now.
You will also get my Hot List of 24 Drop Shipping Websites, absolutely FREE, to enable you to start selling hot products right now, before you even go to the Canton Fair.
And of course you are covered by my No Nonsense, 100% Iron Clad 60 Day Money Back Guarantee.
All yours for a low, one time investment of,
Only $97

The great news is that "Attending The Canton Fair" gives you a proven step-by-step plan to give YOU the confidence to go to China YOURSELF without spending thousands of $$$ to learn how.
Just imagine what it will be like to have the confidence to book a flight to China whenever you wanted, make your own hotel reservations, organise to visit product suppliers and manufacturers, and travel around China as confidently as you travel around at home.
That's what I want for you, and I know it's what you want for yourself, so grab your copy of "Attending the Canton Fair" right now absolutely risk free, and start making your plans to go to China today!
I'll see you there.
Sincerely,

Only $97

P.S. Your investment is only $97. On your very first trip to China you will save at least 10 times what it cost you to buy this book. So why not put it to the test? You are covered by my 60 Day Unconditional Money Back Guarantee. You've got nothing to lose!
P.P.S. And finally, if you have any challenges with your downloads, or you have any queries before you make your purchase, I will give you my email address so you can contact me directly to make sure this book is right for you. Email me any time at mike@attendingthecantonfair.com and you can be assured I will answer you personally.
All the very best!
Only $97